Looking for ways to better manage your electric account? WE HAVE AN APP FOR THAT!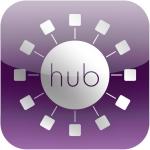 SmartHub puts the power of data in your hands. SmartHub and the SmartHub app provide detailed account usage and billing history, including weather trends. Members can monitor their electric consumption by viewing their use from individual months, days, or even hours. They can also compare use from two different months and look at average energy consumption. Firelands Electric's SmartHub also allows members to report power outages directly to the cooperative.
In addition, SmartHub users can sign up to receive important account notifications via e-mail, text message, or a combination of both. Members have the ability to add multiple contact numbers and e-mail addresses, as well as choose which notifications are sent to each contact. Selections can be changed at any time, giving you total flexibility and control.
And with text messaging, members get notices in real-time — giving them information on outages, peak alerts, etc. as they happen.
Access your electric account and energy use information anytime, anywhere. Click here(link is external) to download the SmartHub app on your Android or Apple mobile device today.