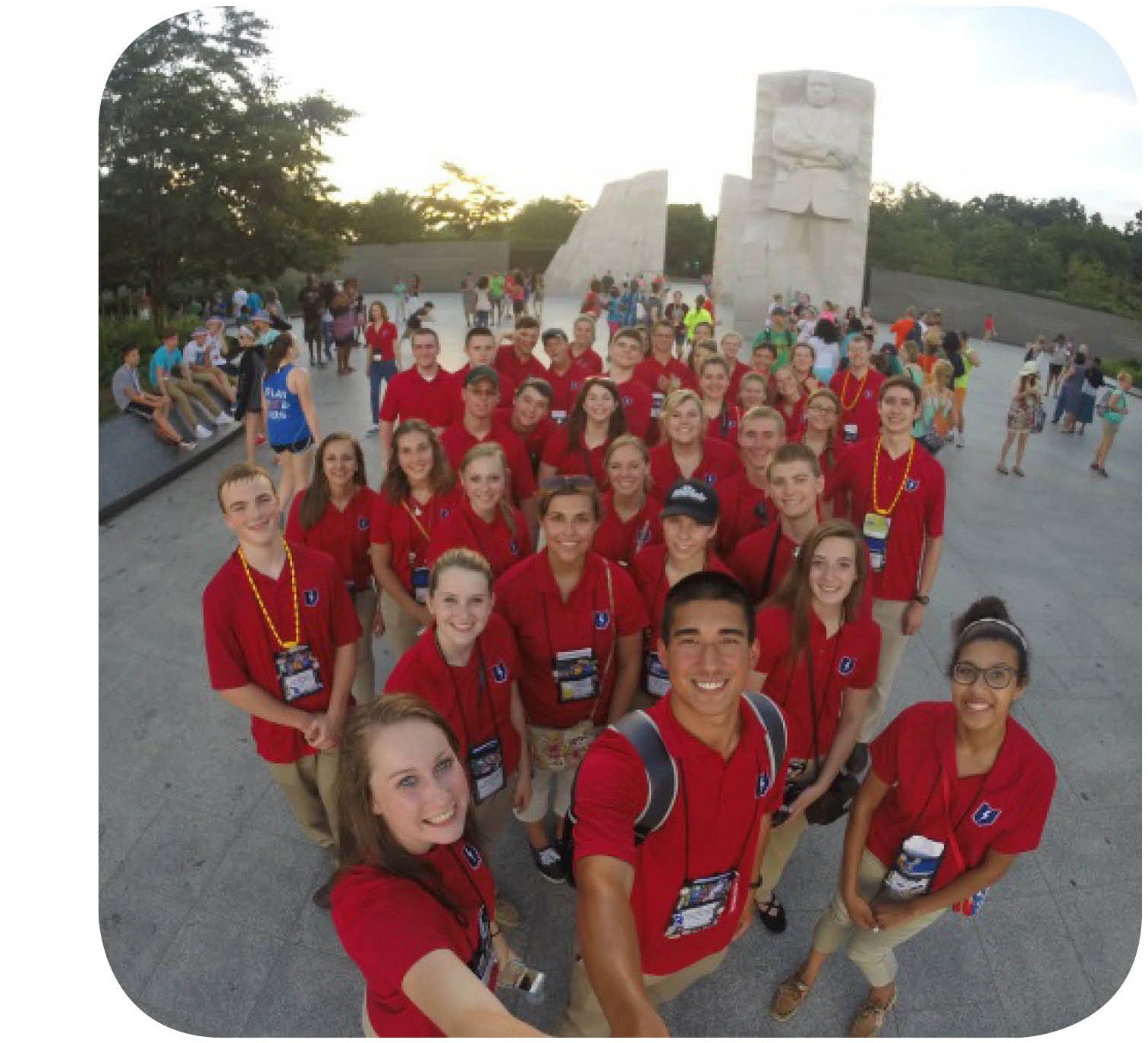 The Youth Tour to Washington, D.C., is back!
What is Youth Tour?
Sponsored by Firelands Electric and Ohio's Electric Cooperatives, Youth Tour is an annual leadership program in Washington, D.C. This week long, all-expenses-paid trip gives outstanding high school students a better understanding of American history and their role as a citizen. Firelands Electric Cooperative gives deserving high school sophomores, juniors, and seniors* the opportunity to compete for this FREE, one-of-a-kind trip to the nation's capital. The 2022 Youth Tour is scheduled for June 18-24.
Electric cooperatives all over the country hold Youth Tour competitions. Firelands Electric will choose up to two students to travel to Washington, D.C., in June with about 40 other delegates from Ohio. During the trip, students meet up with other delegates from electric co-ops across the country, have the chance to meet and talk to congressional leaders from Ohio at the U.S. Capitol, and visit all of the sights in and around the city. Click here for additional information about Youth Tour, or visit www.electric.coop.
What are the requirements to apply?
Applicants must be a current high school sophomore, junior, or senior* who resides in a home receiving its electric power from Firelands Electric Cooperative. Selected students should be energetic and eager to make the most out of this fun and unique opportunity to learn. Candidates are evaluated on their school and community activities,  demonstrated leadership, and a letter of recommendation. All application materials are available for download below. The deadline to apply is January 21, 2022.
*Due to the cancellation of the 2020 and 2021 trips, applications for the 2022 Youth Tour have been expanded to include current sophomores, juniors, and seniors.
2022 Youth Tour Program materials
If you have any questions regarding the program, contact us here or call 1-800-533-8658. Click here to experience the wonder of the Youth Tour Experience.