2022 FIRELANDS' FINEST CONTEST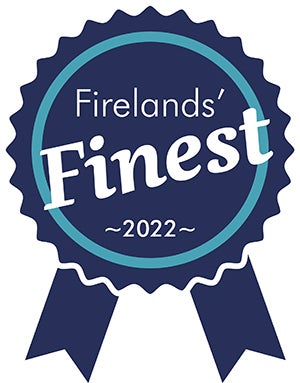 Do you have a favorite local restaurant, market, or garden center? Perhaps you know a unique gift shop or top-notch pizza place in our area? 
If so, nominate them for our first-ever Firelands' Finest award! Through March 11, Firelands Electric Cooperative members can nominate their favorite local businesses in each of seven categories:
Pizza

Restaurant or diner

Market or specialty food

Boutique or gift shop

Attraction/entertainment

Green thumb (landscaping, gardening, florist)

Wildcard (any business that doesn't fit into one of the other categories)
Businesses do not have to be cooperative members but must be located in one of the four counties served by Firelands Electric. The business with the most nominations in each category will be featured in an upcoming issue of Ohio Cooperative Living magazine and on Firelands' social media.
The rules:
You must be a Firelands Electric Cooperative member to nominate a business.
A business does not have to be a co-op member to be nominated, but must be located in Ashland, Huron, Lorain, or Richland counties.
Nominate small, locally owned businesses only. No national or regional chains, please.
Only one nomination per member, per category.
Nominations are open until 4 p.m. on Friday, March 11.
Members who submit a nomination will be entered into a drawing for a gift card from one of the winning local businesses.
To nominate your favorite local business, click the link below and complete the form:
2022 Firelands' Finest Nomination Form