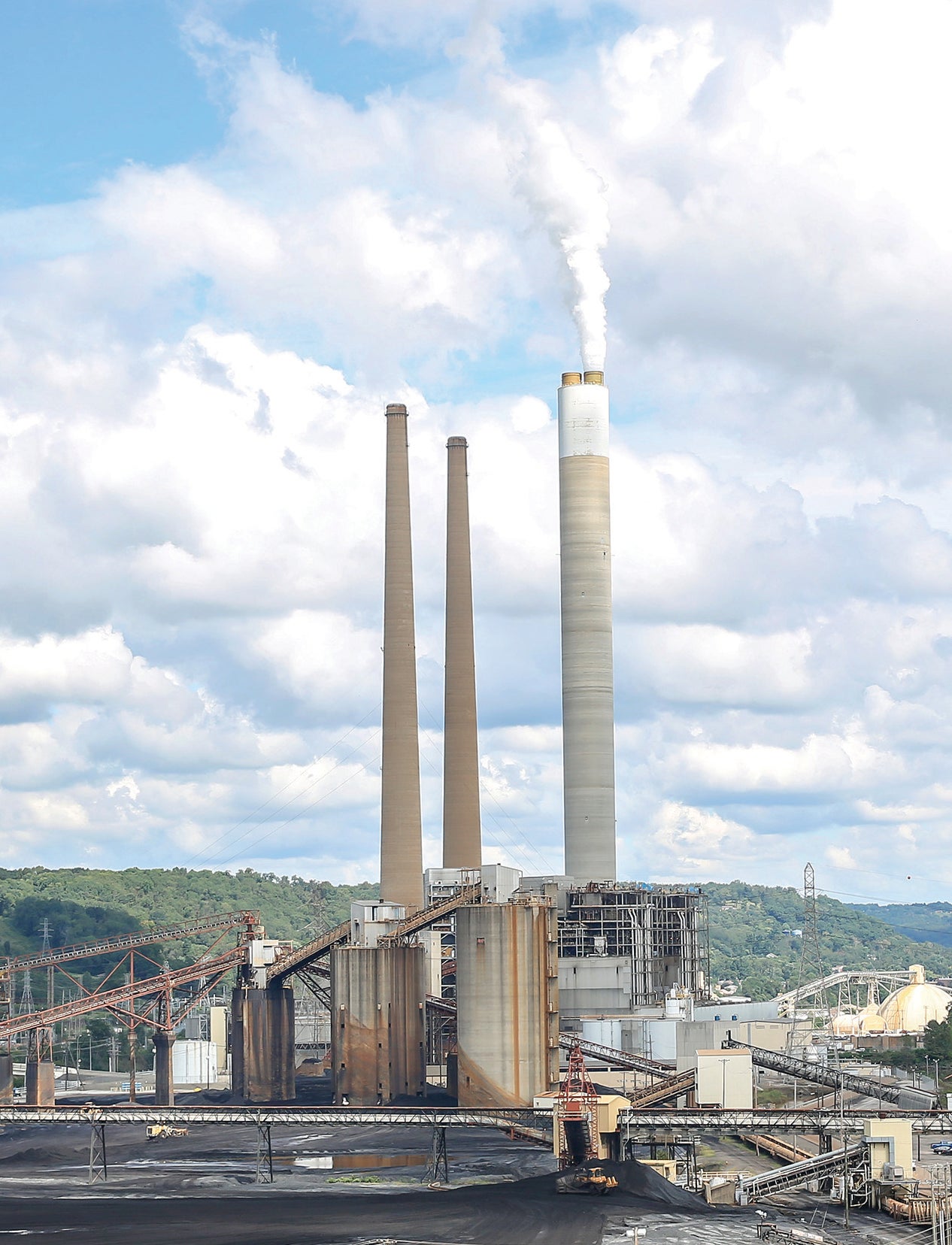 POWER SUPPLY - Where does my power come from?
The electricity powering the homes and businesses in Firelands Electric Cooperative's service territory is generated by Buckeye Power, Inc. (BPI). As Ohio's generation and transmission cooperative, Buckeye Power provides electricity to 25 electric cooperatives that collectively serve 1 million Ohioans. Owned and governed by the very cooperatives it serves, Buckeye Power is dedicated to providing its member cooperatives with affordable and responsibly-produced power. They own a portfolio of generation and peaking facilities, outfitted with best-in-class environmental controls. They are also committed to researching and investing in economically sustainable sources of renewable power.
Buckeye Power believes technology, efficiency, and conservation are crucial paths to ensure the electricity needs of the rural and suburban Ohioans served by its member-owned electric cooperatives. They have successfully dealt with economic and legislative challenges by always keeping the best interests of its members at the forefront.
BASE LOAD GENERATION
Buckeye Power's base-load generation assets serve the day-to-day needs of Ohio's cooperative members. These facilities are outfitted with state-of-the-art environmental controls.
Cardinal Power Plant is located in Brilliant, Ohio. Cardinal is a coal-fired power plant that has a generating capacity of 1,800 megawatts. Clifty Creek and Kyger Creek plants, owned by the Ohio Valley Electric Corporation, are two additional coal-fired power plants that have a combined capacity of 434 megawatts.
As Buckeye's flagship, Cardinal Power Station is a world performer in the reduction of emissions such as sulfur dioxide, nitrogen oxides, mercury, and particulates. Cardinal Station's Units No. 1 and No. 2 are each rated at 590 megawatts (MW), while Unit No. 3 is rated at 620 MW.
Buckeye Power continues to diversify its generation mix by acquiring additional capacity from both traditional and alternative energy sources.
BALANCED PORTFOLIO
Ohio's Electric Cooperatives takes a balanced approach to renewable energy. They utilize affordable coal-fired generation for the bulk of our members' power. In addition to this base load generation, Buckeye Power has made significant investments in renewable energy on behalf of Ohio cooperative families, including solar, anaerobic biodigesters, methane gas, and hydropower.
Buckeye Power also maintains two natural gas-fueled peaking facilities, which serve Ohio cooperative members on the coldest and hottest days of the year. The Robert P. Mone Plant in Convoy, Ohio, is rated at 510 MW of capacity and the Greenville Generation Station located in Greenville, Ohio, is rated at 200 MW of generation capacity.

Cardinal Plant Facts and Stats [PDF]
How Electricity is Produced at Cardinal  [PDF]
Cardinal Generating Station Data [PDF]
Cardinal Environmental Measures - Wet Flue Gas Desulferization System [PDF]
Renewable Energy at Ohio's Electric Cooperatives [PDF]
Cardinal Tour Information [PDF] Check back soon for information on the Fall 2023 tour!
Firelands Electric promotes economic development as a means of retaining existing businesses and attracting new businesses into our cooperative's service territory. A professional development staff member can assist in the selection of sites, while offering guidance for state and federal incentive packages. For more information, click here to contact our Member Services department at 1-800-533-8658.