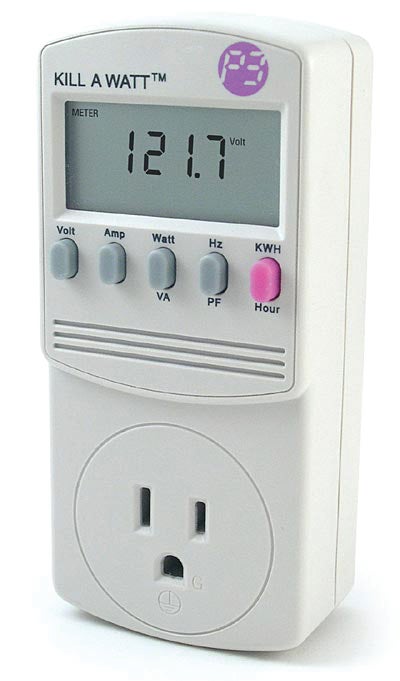 Just how much power does that old refrigerator use? What about that new LED television? Firelands Electric Cooperative's Energy Analyzer Program can help you find out.
As part of its community outreach programs, Firelands Electric supplies Kill A Watt™ Electricity Usage Monitors to several area libraries within the utility's service area. These devices are available for loan, free of charge, to help identify energy-wasting appliances. Simply plug the monitor into an electrical outlet and plug an appliance into the monitor to get a read out of electricity consumption. By using the simple calculations included with the monitor, the cost to use that appliance can be determined. Armed with this information, members can then take action to reduce energy usage and lower their monthly energy bills.
NOTE: The Kill A Watt monitor should be installed only in 120-volt AC wall outlets. Do not connect it to electric water heaters, electric clothes dryers, electric ranges and ovens, or any other non-120-volt AC outlet. Do not exceed the maximum ratings shown on the product label.
For more information, contact one of the libraries listed below, or call the Energy Advisors at Firelands Electric Cooperative at 800-533-8658.

•    Ashland Public Library, 419-289-8188
•    Loudonville Public Library, 419-994-5531
•    New London Public Library, 419-929-3981
•    Willard Memorial Library, 419-933-8564
•    Greenwich Library, 419-752-7331
•    North Fairfield Library, 419-744-2285
•    Wakeman Library, 440-839-2976