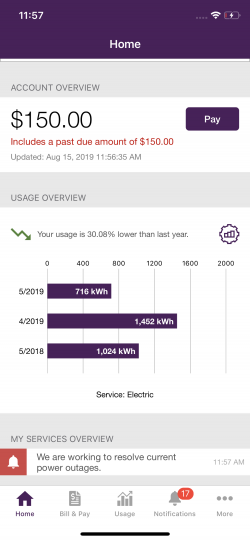 Manage your account with SmartHub, which features a user-friendly experience that displays your detailed electrical usage and allows you to monitor your account quickly. SmartHub isn't just for paying bills — and signing up doesn't mean you have to go paperless.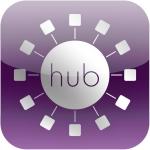 SmartHub users can sign up to receive important account notifications via e-mail, text message, or a combination of both. Members also have the ability to add multiple contact numbers and e-mail addresses, as well as choose which notifications are sent directly to each contact. Selections can be changed at any time — giving you total flexibility and control.
Popular SmartHub notifications that are most popular include: POWER OUTAGE ALERTS, PAYMENT CONFIRMATIONS, & load management PEAK ALERTS.
Monitor your electric consumption and view kilowatt-hour use from individual months, days, or even hours. You can even compare use from two different months and view average energy consumption.
Make sure to add firelandsec@smarthub.coop to your address book or contacts list to prevent your anti-spam software from blocking SmartHub's notifications. To ensure the best experience, always download the SmartHub app if you are using a smartphone or tablet. Learn more about everything SmartHub has to offer by clicking the links below:
USE THE LATEST WEB BROWSER
SmartHub requires the latest web browser technology to keep your information safe! For the latest version, visit one of the links below or navigate to the website of your preferred web browser. 
Apple Safari (mobile, iPhone) available on iOS 5+ (Upgrade in iPhone settings)
Google Android 5.0+ (Android phones, upgrade in settings)